WHAT A WIN ELIA!
ELIA VIVIANI WINS THE GP DE FOURMIES! The Cofidis sprinter riding his heart bike won the GP de Fourmies - La Voix du Nord Sunday afternoon. This is his 6th victory of the season and the 10th for the team, which allows the whole team to look forward with enthusiasm, determination, and ambition to the last races of the season.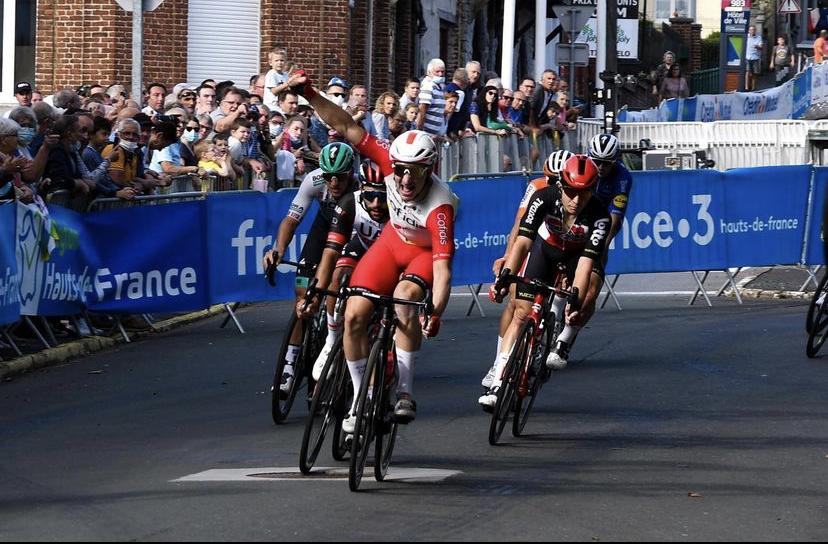 The Profet had to hold on, show his coolness, efficiency and a maximum of desire.
During the sprint that concluded the Grand-Prix de Fourmies on Sunday, Elia Viviani made the difference, after a great battle with Pascal Ackermann and Fernando Gaviria.
The 32-year-old Italian rider took his 6th victory of the season, his 4th in the colours of Cofidis. Winner of Cholet-Pays de La Loire last March, he also won two victories in the Tour Poitou-Charentes Nouvelle-Aquitaine and led the general classification for three stages. In total, Elia has won 84 professional races. He also offers Cofidis his 10th victory of the season and hopes to shine again next weekend at the Grand Prix d'Isbergues – Pas de Calais.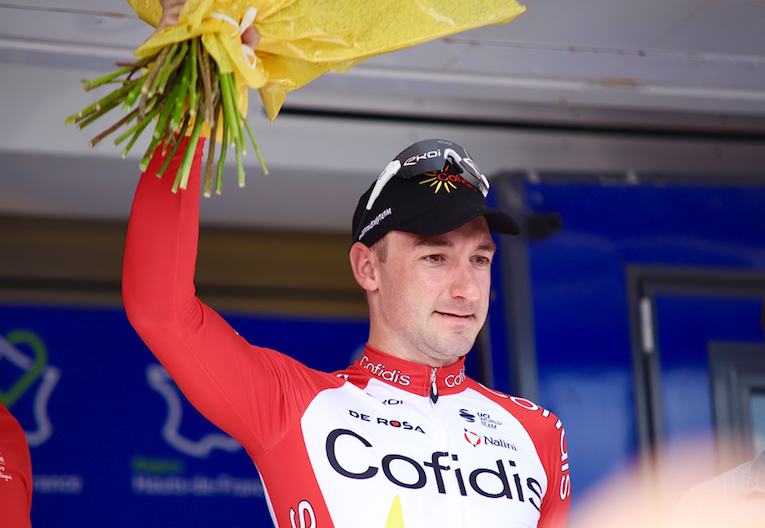 Elia Said: "I'm really happy with this victory. I have just finished a very intense week. Of course, I didn't get any result in the Tour of Benelux but it allowed me to do very important work to be in good shape. I had to go through that to be able to look forward to the end of the season with a winning mentality. Today I felt really good, the team did a great job with Piet, Manu, Tom, Szymon, Attilio, and 'Saba'. In the final, Szymon and Attilio put me in a perfect position to approach the sprint. Then I was on the wheel of Ackerman and I was able to do a good sprint. My feeling is good, I won in front of some top sprinters, it's great! It's very good for my confidence. I still want to win and give my best in the next races."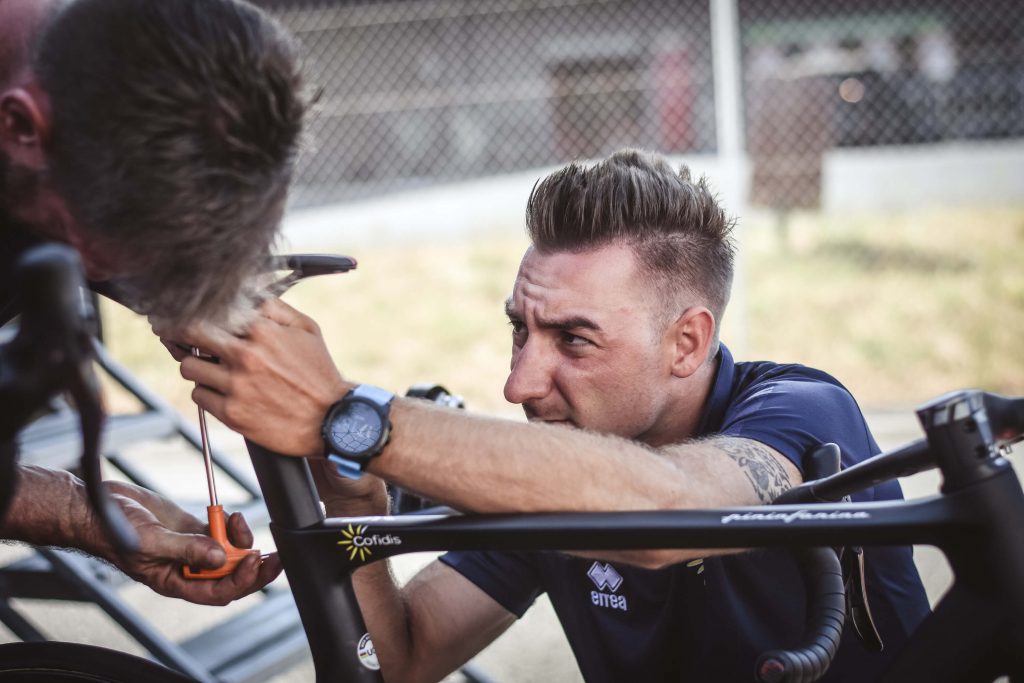 The winning ride was accompanied by our SK Pininfarina, our aero bike that embodies our know-how in the construction of frames: the family craftsmanship, the passion for innovation, the continuous research of high performance, and the attention to detail. The result is a 950g carbon Aero frame with a flat geometry, developed in the wind tunnel.  The SK Pininfarina 2021 DISC is a lightweight, aerodynamic bicycle with clean lines and technological perfection. Combining the tech perfection of De Rosa with the elegant shapes of Pininfarina, it's ideal for those who need a high-performance racing bike.