RESPECT FOR ALL CYCLISTS
A cycling story, a cycling duty. Respect for all cyclist, the De Rosa Premium Cycling Clothing, dedicated to those who want to be seen, to be respected.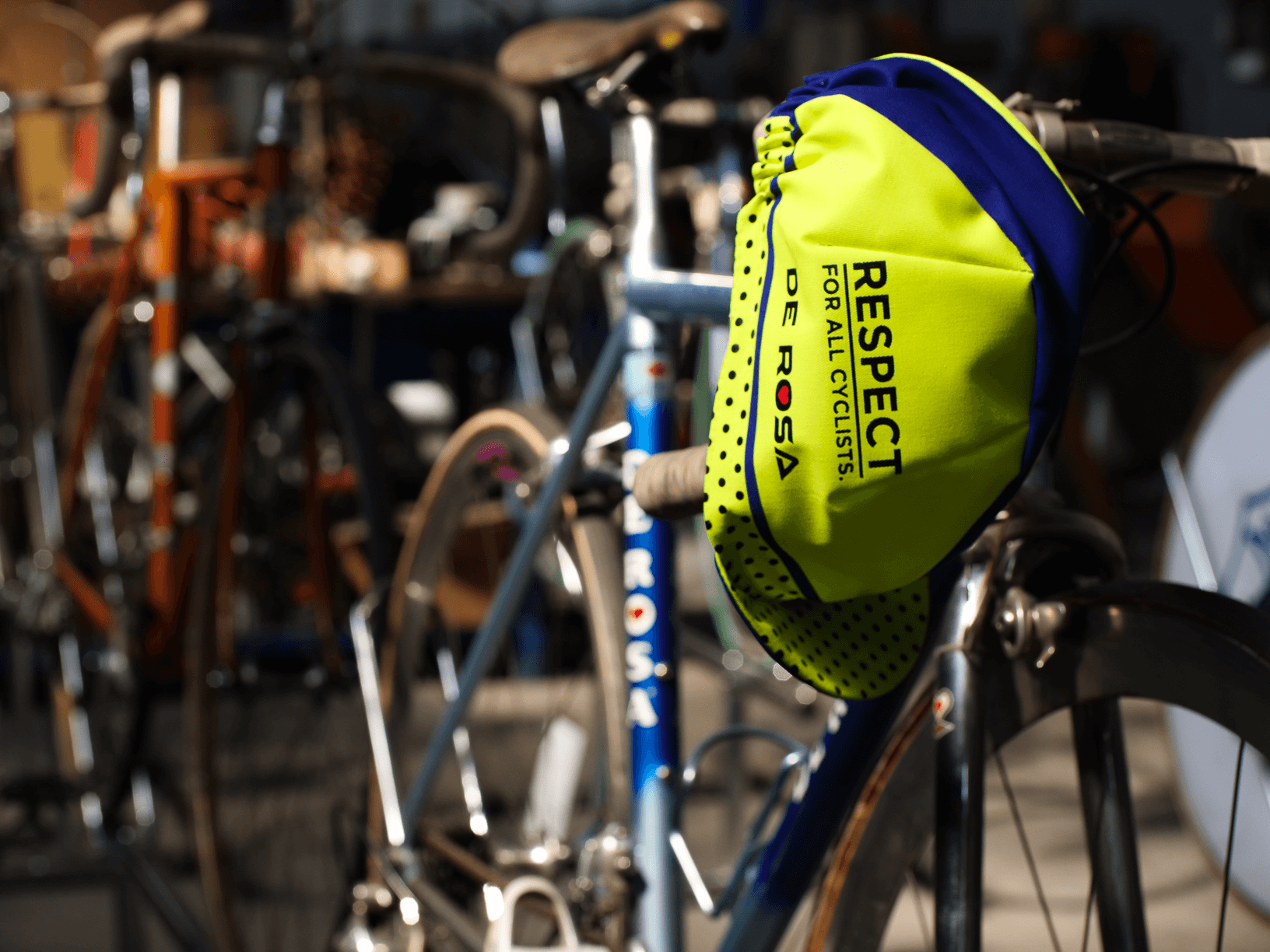 ONE EARLY MORNING…
I wake up early and go riding on my bike, deserted roads, and a sense of peace, the kind that makes you love cycling from the bottom of your soul. Suddenly there is a car driver, the only presence beside me in the streets of a small town in Brianza. With an attitude that is not too kind and in stark contrast to the tranquillity of the moment, he turns to me, howling in the local dialect: 'Ué ti, t'ho minga vist…ge vor respect per touc' (hey you…I didn't see you, we need respect for everyone) and disappears, grumbling to himself.  His attitude doesn't surprise me, but the sentence impresses me and triggers something in me. I reflect. As a cyclist, I have a duty to be seen, and respect is needed for all those like me, the sacrosanct respect for all cyclists, who behave in a virtuous and sincere way, who stand out… so as not to be a target in the traffic jungle. As a businessman, I compare myself with my own… how can I transfer an idea, a thought, into an iconic product? And that's how the high-visibility clothing line was born, dedicated to those who want to be seen, to be respected, DE ROSA: RESPECT FOR ALL CYCLISTS.  I call it simply RESPECT". 
Cristiano De Rosa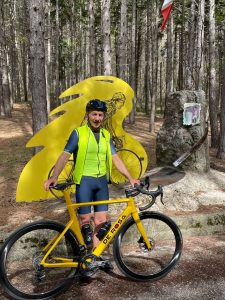 BE ALWAYS VISIBLE: THE RESPECT RANGE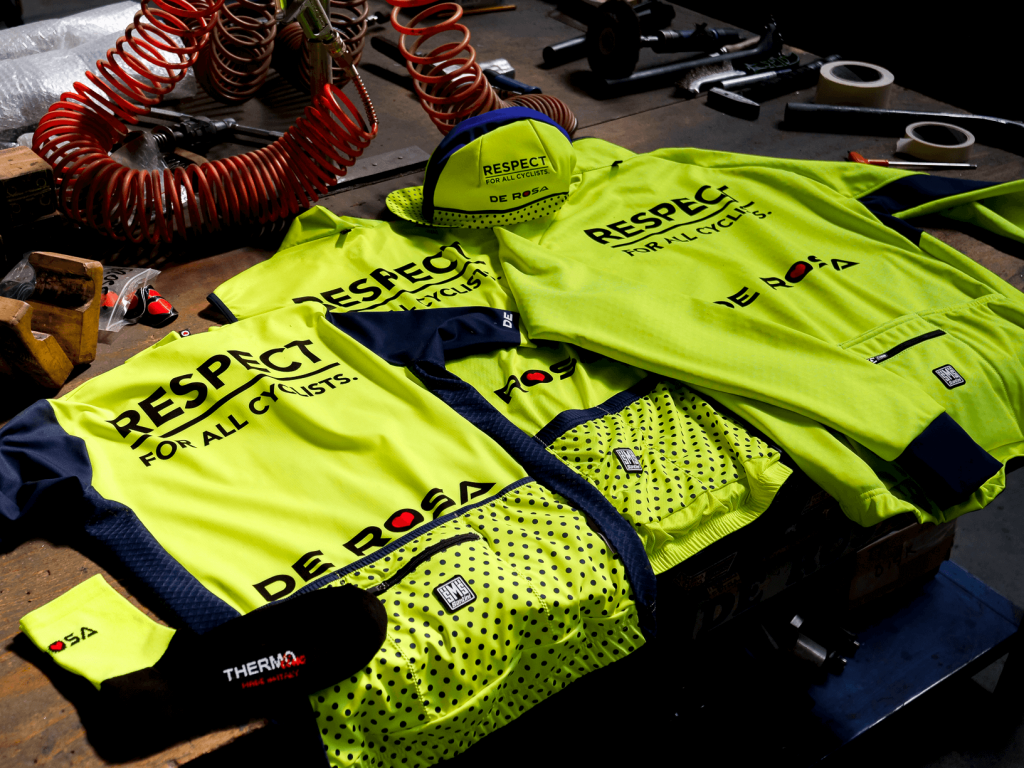 The De Rosa "Respect" Cycling Clothing embodies an important and iconic message: "RESPECT FOR ALL CYCLISTS".
Discover Respect The complete line of Premium Cycling clothing, 100% Made in Italy by Santini, is dedicated to those who want to be seen, to be respected.
UNDER THE SPOTLIGHT: THE RESPECT JERSEY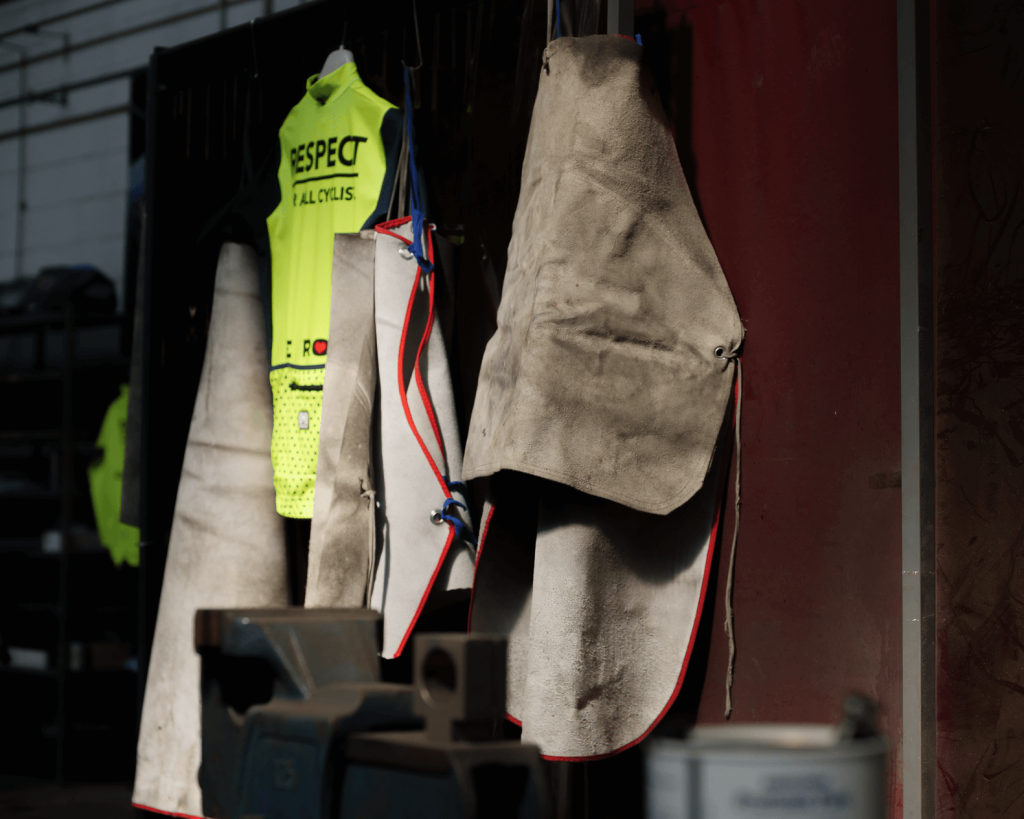 The Respect cycling jersey has everything you need to ride in maximum comfort during the spring and summer months.
High visibility, extra breathability, and stylish details making this jersey the perfect choice for responsible cyclists who always want to be different.
PERFECT FIT: Slim fit and raw cut sleeves in Industry aero fabric. An elastic gripper at the waist keeps the jersey in place.
EXTRA BREATHABILITY: Mesh sidebands for additional ventilation
HIGH VISIBILITY: Reflective dots on the jersey tail activate in the dark when hit by light