SK Pininfarina PROUD TO BE ITALIAN
Our personal tribute to Elia Viviani, our flag bearer in Tokyo!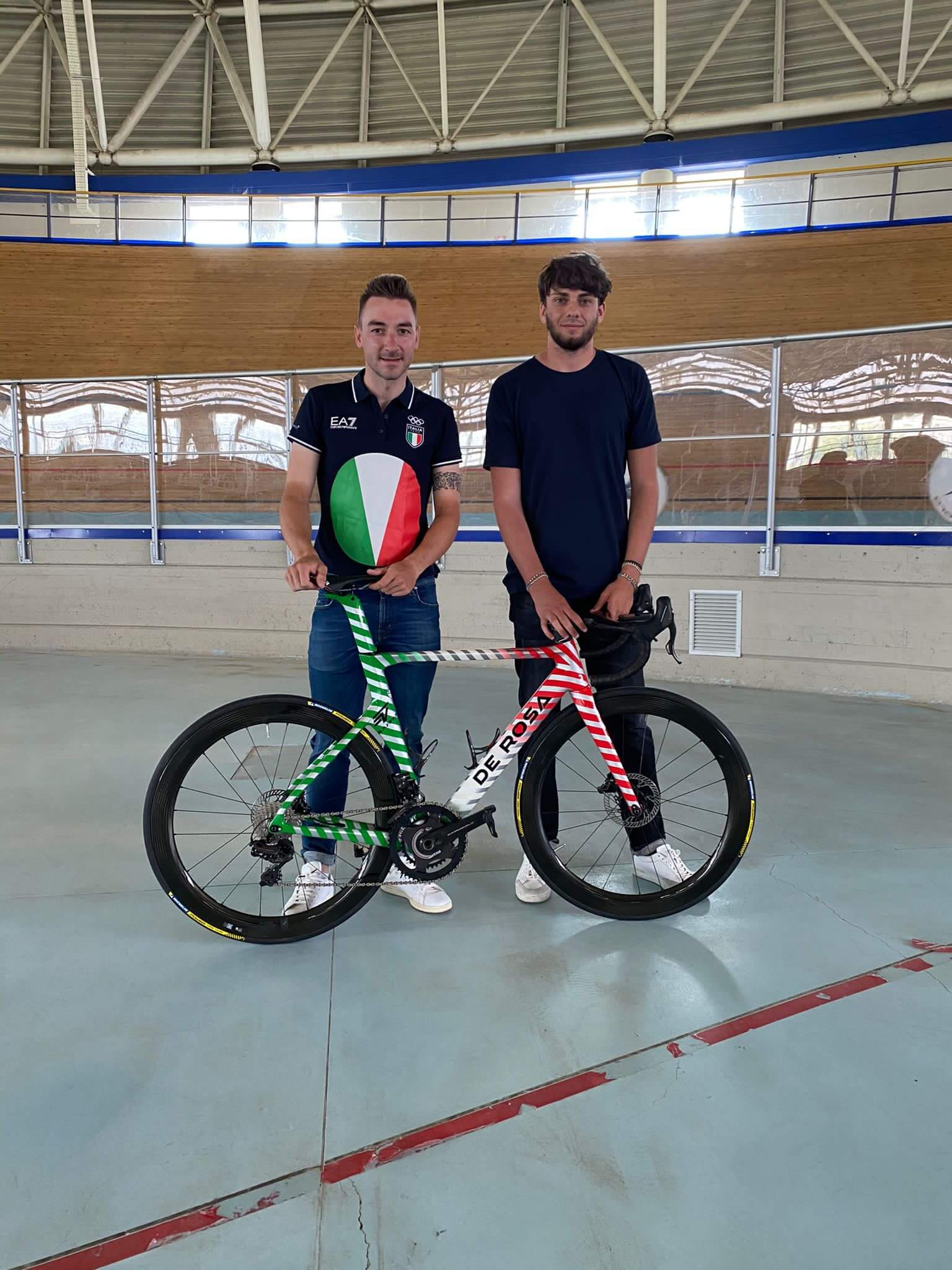 We are pleased to present the SK Pininfarina "Proud To Be Italian", our personal tribute to Elia Viviani, the first cyclist in history to be awarded the prestigious position of flag bearer at the Olympic Games.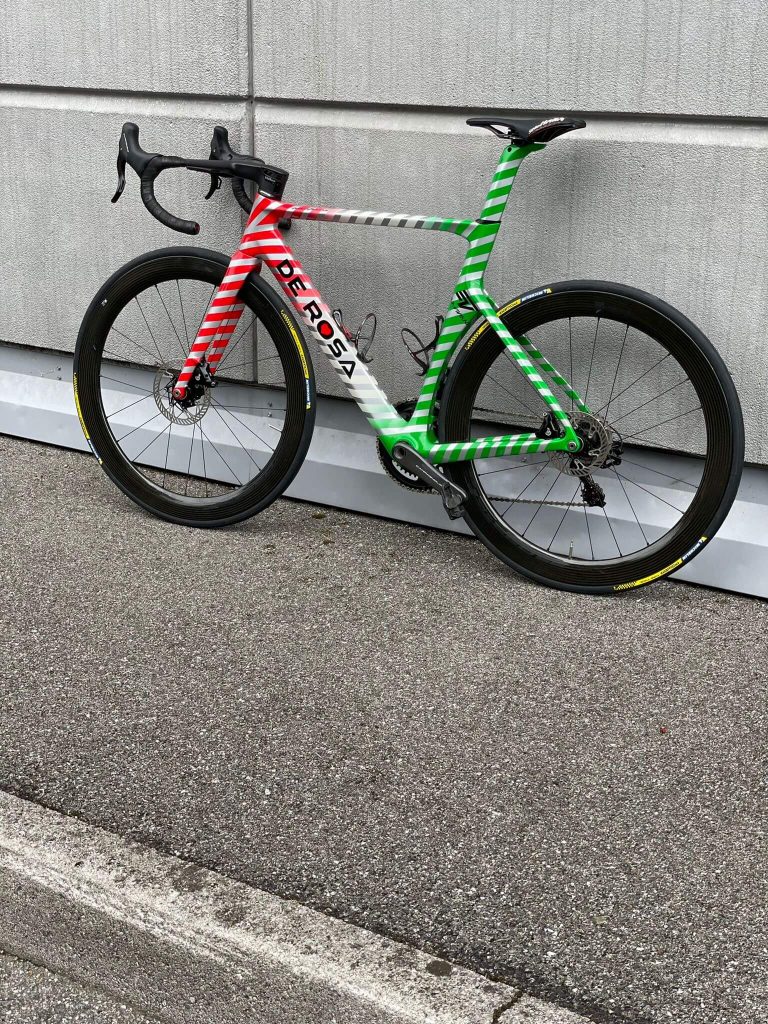 An Italian heart beats strongly in every De Rosa product. For De Rosa, every creation has always been a way of expressing emotions, and this can be felt in every bicycle made by the Cusano Milanino company. Therefore we wanted to pay homage to our friend and flag bearer at the Tokyo Olympics, Elia Viviani, with a bike, an SK Pininfarina with strongly evocative colour to the Italian Flag, and we are proud to be represented by Elia the athlete and above all by Elia the man.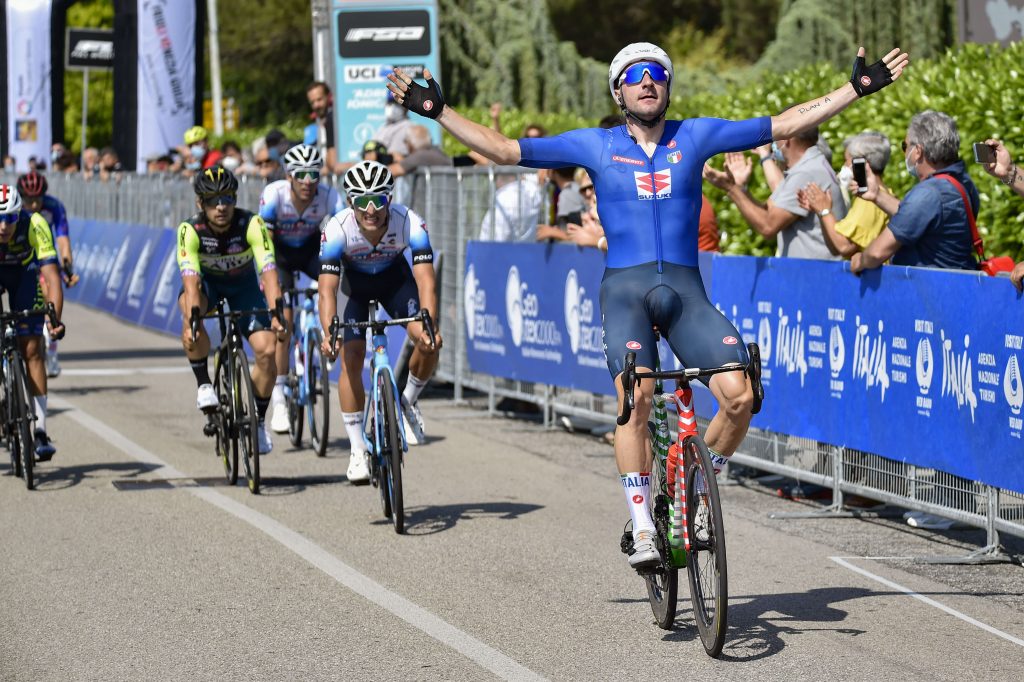 GOOD LUCK ELIA!